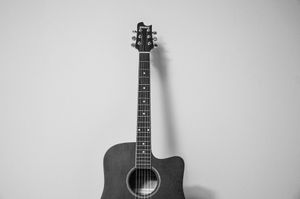 CAROLYN HARLEY IN THE EARLY YEARS

Starting out as a young mother in the Fraser Valley in British Columbia  Carolyn's first composition was a blues song written while scrubbing the kitchen floor!   Waiting For The Morning Blues was one of the first songs that Carolyn sang in public at The Alouette Arts Centre in Maple Ridge BC just a matter of six months after she started learning to play the guitar.
 
With a few chords and a need to share her songs with an audience Carolyn was hooked after the very first open stage that she attended.   She loved the interaction with the audience and the discussion afterwards about the themes of her songs.  She loved to make people laugh – cry  - think - but above all feel entertained and be encouraged.
 
As a young mother working part time as a pre-school teacher Carolyn realized immediately that she needed to be connected to other songwriters in order to grown and learn.  She teamed up with Peggy Acomba, a social worker/songwriter  she met where she worked.   Together they put an ad in the local newspaper asking anyone interested in songwriting to come to the local library at 2:00 pm on a Sunday afternoon.  The two of them sat there watching as people came into the library wondering "do they look like a songwriter?"
 
The result of this ad was a wonderful group of songwriters who called themselves The Maple Ridge Songwriters Co-Operative.   Carolyn worked with this co-operative until she moved with her family to Calgary, Alberta.  Carolyn's last performance in BC was Expo 86.  With the group dressed in summer whites the co-operative backed each other up for a glorious hour of original music.  The stage overlooked the ocean – the sun shone – the crowd loved the music and Carolyn continued to be hooked on the wonder of original music as a way of connecting with the world!
 
Arriving in Calgary Carolyn's world became infused with country music.  Looking again for songwriters to connect with Carolyn joined the brand new Country Music Association of Calgary and immediately set about organizing a new songwriters group through this organization.  With the help of Laurie Mills, a local radio host, they put an ad in the CCMA newsletter and invited interested  songwriters to come to the CCMA meeting space (right next door to the famous St. Louie Hotel) at 2:00 pm on a Sunday afternoon. Carolyn and Laurie sat and waited to see who would arrive.  The result of this new group was wonderful new friends and a continued opportunity to perform and learn about songwriting.  From the CCMA Songwriters grew a loose knit group called SongSmiths which continued after the demise of CCMA.  They met at various people's homes each month for over 20 years!! 
 
During this time Carolyn was continually taking songwriting workshops, taking guitar lessons, working in various studios to create song demos, and creating opportunities to perform.   Her marriage; her career as a teacher; and raising two sons were the primary concerns of Carolyn's life through her first many years in Calgary.  Music remained a solid entity with the objective that, when the time came, Carolyn could give her full attention to her music.
 
As time went by Carolyn grew as a successful and respected  songwriter and her song were picked up Alberta musicians in a wide range of styles.
 
SONG  PLACEMENTS:
 
Let's Cause a Stir was translated into French and released as the Cajun tune Ca Va Brasser by Alberta's Crystal Plamondon.  The song had a world release, was used as part of a TV special and became Crystal's signature song!
 
A Shadow Blocks My Way was part of a musical that toured China with the Calgary based group Barrage.  This song was co-written with Dean Marshall.
 
The Friendship Train  is a choral piece that was  commissioned by the French choir  Voix Des Rocheuse to celebrate Calgary and Quebec City being sister cities.  This song was sung in English in Calgary during Stampede and was also translated into French and performed in Quebec City during Carnival.
 
I'll Soon Be Gone was recorded on a bluegrass CD called Grass Tracks by the Alberta bluegrass band Wild Rose Xpress.
 
Merry-Go-Round was recorded by The Travelling Mabels, winner of Alberta's Country Music  Association Group of the Year.  Merry-Go-Round was picked up and used in a movie soundtrack. 
 
Yesterday's Hero was recorded by  Larry Sands on his classic country CD on the history of The Foothills Cowboy Association.
 
Salt Water Rhapsody was released as part of a compilation CD called Everybody's World.   This was a companion CD to a children's book about orca whales and our damaged oceans.  All the songs were arranged for chamber orchestra and performed in concert with The Red Deer Chamber Orchestra.

Tears Tell the Truth was released on the latest Travelling Mabels CD as the opening track on their album called Postcards.  this song was a co-write with Eva Levesque.

Old Montreal was also released on The Travelling Mabels latest CD called Postcards.
 
SOLO PROJECTS:
Carolyn loved to hear her songs produced and arranged by other artists and she loved to go into the studio to work up her skills as a recording artist. 
 
Footprints:  A Song and Meditation was a song that she believed could 'make a difference'.  This song was a reaction to the world's sense of devastation after the destruction of the twin towers in September, 2001.  Award winning singer Johanna Sillanpa sang this inspirational song of hope.  Producer/arranger/musician Aaron Young created a sound based meditation to accompany the CD.  It was designed to offer  a sense of peace .
 
The Ballad of the Famous Five and The Spirit of the Famous Five were two of her songs that Carolyn also believed could 'make a difference' .     This 2 song CD contains beautiful arrangements of two songs about five women who fought and won The Persons Case. These songs have been used at various events by The Famous 5 Foundation, Calgary's Heritage Park, Charlottetown Summer Festival and at major events including the Canadian televised special for the unveiling of the monument to The Famous 5 on Parliament Hill in Ottawa in 2000.
 
Carolyn Harley was her first solo CD and was designed for sale at her live concerts.  This self-titled CD was a combination of songs in a variety of styles which had been recorded at several different Calgary studios.  This CD has been well received by her local fans and she often receives requests for songs from her CD when in concert.
 
Roots Eclectic was produced by Calgary's award winning producer/performer, Tim Williams.  Working with some of the top musicians in Calgary this project has combined Carolyn's strong song writing with wonderful musicianship to create a powerful introduction to Carolyn as a songwriter and as a vocalist.
 
One Day At A Time:  The Power of Small Steps is another CD project of songs that Carolyn believes can 'make a difference'.   The songs explore the notion of taking ownership of our own lives and being responsible for our own future.  Using humour and energy this CD has been received with great enthusiasm.  Carolyn uses these songs as a basis for motivational speaking engagements.

Carolyn Harley & The Davidsons - Another Monday  After five years together with her band this CD is live off the floor and represents what the band sounds like in concert!!
Harley & Noble:  This roots CD combines Carolyn's voice and songwriting with Doug Nobles unique guitar stylings.  Finished in the spring of 2018 it is due for release in the summer of 2018. 
 
SONGS CAN MAKE A DIFFERENCE
 
The Purple Aster Concert & Silent Auction Fundraiser for The Chordoma Foundation in Memory of Alison Laird
 
This successful event ran for five years and raised significant monies for research and public awareness into this rare form of spinal cancer which took a dear friend of Carolyn's.  Featuring original music and encouraging 'late bloomers' everyone dressed in purple and pledged to follow their dreams!
 
Carolyn has also created fundraiser events for The Calgary Drop In Centre and The Heart & Stroke Foundation.